While Xiaomi is getting on with their popularity, they are holding a online Mi Fan Festival 2014 for the fans of Xiaomi on the 8th of April 2014/
It would be a online sales for Phone and accessories. For phones, there will be double the set on sales like 10K of Redmi and 3K of Mi 3. There will be 6 different time slot for fans to really able to get what they wanted. The timing is start every 2 hours starting 10am till 8pm.
For the first time for accessories, they will be their first ever earphone for xiaomi. I am not sure if there will be a Xiaomi soft toys but I hope there will be as he is cute!! Same as the phone, a certain numbers of accessories will be release every 2 hours starting on 10am 8th of April.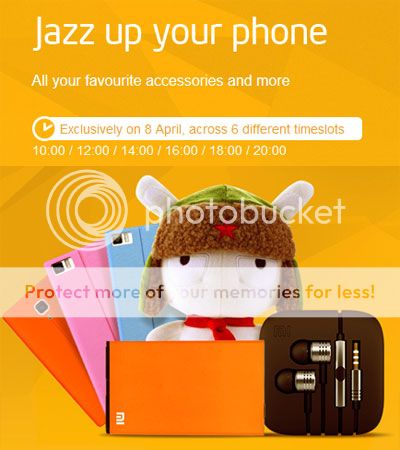 Meanwhile counting down to that date if you hold a Xiaomi account, you can play some games to win some coupons and rebates so you can use it on that actual day. You are given 30 chances to play this game.
You will be playing with actual players in a game of scissors, paper, Stone.
Winning the opponent is not that hard, what is hard is after you win, you get a 1/4 chances to crack open an egg to get your prizes. Some time you get nothing wasting your chances.
If you are lucky, you can get Cash coupon for your usage as rebate.
It is quite fun but time consuming. Do not do this during working hours!!!
You can get to see more at Xiaomi site now.
http://www.xiaomi.com/sg/